The Australian Genetics of Depression Study
The Australian Genetics of Depression Study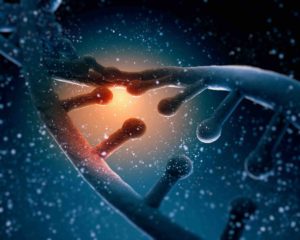 About the Australian Genetics of Depression Study
The Australian Genetics of Depression Study is the Australian arm of a global scientific collaboration created to understand the genetics of depression.
The aim of the study is to detect genetic factors that contribute to clinical depression and its treatment.
We also hope this research will allow us to identify genetic factors that influence why various treatments for clinical depression are successful for some people, but not others.
Many international studies to date have explored an individual's genetic predisposition to de However, no study has yet identified the specific genes that cause depression.
The study aims to find:
Genetic markers common to people who have been treated for depression, compared to those who have not; and
Genetic markers common to people who respond well to anti-depressant medication, compared to those who do not.
QIMR Berghofer Medical Research Institute, otherwise known as QIMR Berghofer, is the centre for the Australian arm of the international collaboration.
Study researchers are working to recruit more than 10,000 Australian women and men aged 18+ to the study who:
Have been treated for clinical depression; OR
Are currently being treated for clinical depression.
Senior Scientist and head of the Genetic Epidemiology group at QIMR Berghofer, Professor Nick Martin, is the lead investigator for the Australian Genetics of Depression study.
Almost 400 Australian volunteers have been recruited to date (April 2017).
Depression and genes
In Australia, one in seven people will experience clinical depression during their lifetime.1
Clinical depression, also known as Major Depressive Disorder (MDD), is a complex disorder that is familial (occurs more commonly within families); however, it typically results from a combination of both genetic and environmental influences.2
Identification of the genes that predispose individuals to clinical depression could revolutionise future research into causes, treatment and prevention of the illness.
AGD researchers will analyse biological (saliva) samples to investigate and identify specific genes that may be associated with clinical depression.
Before analysis can begin, DNA is extracted from the biological sample and genotyped to provide a read out of each participant's genetic code. The analysis process, known as a 'genome-wide association scan' (GWAS), involves comparing the genotype of people who have experienced clinical depression to the genotype of those who have never experienced clinical depression.
The GWAS will allow researchers to look for genetic similarities and differences to determine why some people experience clinical depression, while others do not, why some people living with clinical depression respond to certain treatments, while others do not, and why some people experience side effects, while others do not.
DNA and saliva samples will be bio-banked for immediate and future use to study how genes relate to a variety of mental and physical health conditions.                                                                                     

Australian Genetics of Depression study participation
Study participation is strictly confidential. All patient information provided will be maintained in accordance with the Commonwealth Privacy Act (1988) and National Health and Medical Research Council (NHMRC) Guidelines.
Participating in the study involves completing an online survey.
Permission will be sought from participants for access to some of their Medicare and Pharmaceutical Benefits Scheme (PBS) history.
After completing the study, participants may be asked to donate a saliva sample, so that researchers can extract their DNA.
Researchers will send a collection kit together with a pre-paid return envelope to select participants.
Study researchers will analyse all saliva samples collected to investigate any specific genes that may be associated with depression.
Study participants will be asked to:
Read the study information sheet
Complete an online consent form
Provide their name and contact details
Complete a short 15minute online questionnaire on depression and medication
QIMR Berghofer researchers will then evaluate the online survey responses and identify suitable study participants who have experienced a particular cluster of symptoms relating to clinical depression.
Those eligible for the DNA phase of the study will:

Be contacted by the QIMR Berghofer research team to confirm their willingness to provide a saliva sample and to hear about the study's requirements;
Receive a DNA collection and information pack (for eligible participants only) by mail comprising a consent form, participant instructions, DNA collector instructions, information sheet, shock-proof container and a reply-paid, pre-addressed courier bag; and
Be asked to give a saliva sample. QIMR Berghofer Research Institute will send a specialised container for the sample, and patients will be asked to return it, using the pre-paid and pre-addressed courier bag via Australia Post.

All sample kit delivery and collection costs will be covered by QIMR Berghofer.
Study enrolment details
Study researchers are currently recruiting participants Australia-wide.
To learn more, or to register for the study:
Email gendep@qimrberghofer.edu.au
Write to Locked Bag 2000, Royal Brisbane Hospital, Herston, QLD, 4029, Australia.
About QIMR Berghofer Medical Research Institute (QIMR Berghofer)
QIMR Berghofer is a world-leading translational research institute specialising in cancer, infectious diseases, mental health and a range of chronic disorders. Working in close collaboration with clinicians and other research institutes, QIMR Berghofer aims to improve health by developing new diagnostics, better treatments and prevention strategies. For more information, head to www.qimrberghofer.edu.au
QIMR Berghofer Medical Research Institute recognises the National Health and Medical Research Council (NHMRC) for its involvement in coordinating this research study.
For more information about the study, please contact Mark Henderson or Kirsten Bruce from VIVA! Communications on 0431 465 004 / 0401 717 566.
References
Black Dog Institute. Facts and Figures about Mental Health and Mood Disorders, 2012. Available at: https://www.blackdoginstitute.org.au/docs/Factsandfiguresaboutmentalhealthandmooddisorders.pdf [last accessed January 20, 2017]
Sullivan, P.F., Neale, M.C. & Kendler, K.S. Genetic epidemiology of major depression: Review and meta-analysis. American Journal of Psychiatry 157, 1552-1562 (2000).