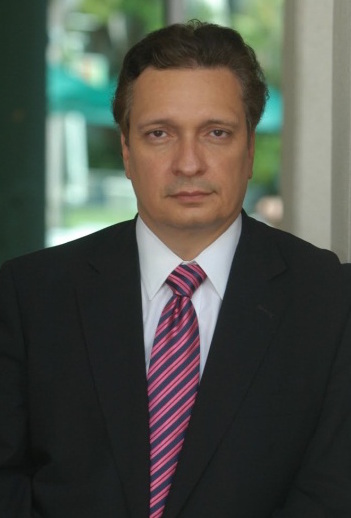 Head, Mind & Brain Theme, South Australian Health & Medical Research Institute & Matthew Flinders Distinguished Professor of Psychiatry, Flinders University, ADELAIDE

Professor Julio Licinio is a Matthew Flinders Distinguished Professor of Psychiatry at Flinders University, Adelaide. He is also a Clinical Professor of Psychiatry at the University of Adelaide, Adelaide and University of New Mexico School of Medicine, Albuquerque; Adjunct Professor of Psychiatry, University of Texas Health Science Center, Houston; and visiting Professor of Psychiatry, University of Minho, Braga, Portugal.
Prof Licinio is the founding and current Chief Editor of three journals from the Nature Publishing Group, including Molecular Psychiatry, Translational Psychiatry and The Pharmacogenomics Journal.
Prof Licinio served as Director of the John Curtin School of Medical Research, Australian National University (ANU), Canberra between 2009 to 2013, during which he founded the John Curtin Medical Research Foundation.
Prof Licinio's specialises in pharmacogenomics, and the biology of depression, for which he has edited books on both topics.
He is also well published in the areas of translational psychiatry, and obesity, and the possible link between obesity, depression and antidepressants.
Between 1990 to 1993, Prof Licinio worked at Yale University, Conneticut where he was appointed as an Assistant Professor of Psychiatry, and next served as a Unit Chief in the Clinical Neuroendocrinology Branch of the National Institute of Mental Health NIH Intramural Research Program, Bethesda, Maryland. He later became Professor of Psychiatry and Medicine/Endocrinology at the David Geffen School of Medicine, University of California, Los Angeles (UCLA), from 1999 until 2006.
During 1993 to 2001, Prof Licinio acted as a Temporary Advisor to the World Health Organization (WHO), co-chairing 10 WHO scientific meetings in seven countries, and co-editing a resulting 10 books containing the respective meeting proceedings, mostly focused on the role of dysthymia in neurological disorders.
Prof Licinio has published more than 300 articles, books and research papers.