Founder of the Young and Well CRC and Project Synergy, Professor of Innovation & Industry at the University of Sydney, MELBOURNE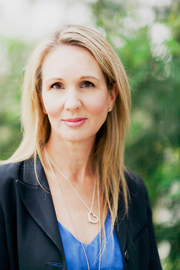 Working between Melbourne and Sydney, Professor Jane Burns is the founder, and former CEO of the Young and Well Cooperative Research Centre, and founder of Project Synergy.
A Graduate of the Australian Institute of Company Directors, Prof Burns currently serves as Chair of the National Advisory Council for the Veterans and Veterans Families Counselling Service, and holds a PhD from the Faculty of Medicine, at the University of Adelaide.
Throughout her career, Prof Burns has provided strategic advice to the government, as well as to the university and social enterprise sector.
She has been a member of advisory boards and government working groups, including for the Department of Health, the Department of Communications, the Department of Veteran Affairs, the Department of Families and Communities and the Department of Industry and Innovation.
Her previous Directorships include the Cooperative Research Centres Association, and the Bounceback and Thomas Kelly Foundations.
Prof Burns led the youth and public health agenda for beyondblue in its initial start up, and was a Commonwealth Fund Harkness Fellow at the University of California, San Francisco.
Further to this, she has served as Director of International Partnerships at Reachout Australia, and has held NHMRC and VicHealth fellowships and an NHMRC scholarship.
To coordinate an interview with Prof Burns, please contact Kirsten Bruce or Mark Henderson from VIVA! Communications on 0401 717 566 / 0431 465 004.