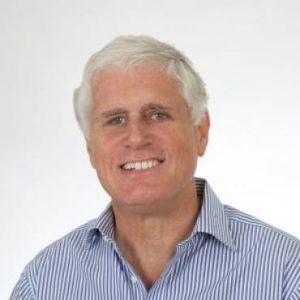 Head, Genetic Epidemiology Laboratory, QIMR Berghofer Medical Research Institute & Lead Investigator, Australian Genetics of Depression study, BRISBANE
Obtaining his Bachelor of Science Degree in Genetics from the University of Adelaide in 1972, followed by his Ph.D. where his thesis explored the classical twin study in human behaviour genetics from the University of Birmingham in 1977, Professor Nicholas Martin now heads up  the Genetic Epidemiology Laboratory at the Bergofher Queensland Institute of Medical Research (QIMR).
The scientist and Adjunct Professor in Psychology at the University of Queensland is a leader in behaviour genetics research using longitudinal twin studies, and a pioneer in the field of multivariate genetic modelling.
His more recent research focus has shifted into the field of genome-wide association studies to discover the particular genes which predispose people to depression, anxiety, eating disorders, alcoholism, melanoma and other common diseases.
Prof Martin is the lead Australian investigator for the Australia Health and Genetics Study (AHGS) – the Australian arm of the global Genetics of Risk and response to Treatment of Depression study – for which he is working to identify genetic variations that may play a role in the onset and treatment of depression.
He is a Fellow of the Australian Academies of Science, Health and Medical Science, and Social Science, and has previously served as President of the Behaviour Genetics Association.
Prof Martin is also editor of Twin Research and Human Genetics, an associate editor of Molecular Psychiatry, has published more than 1,000 papers, and he has won international accolades.